Storyteller, Over-Thinker, Dreamer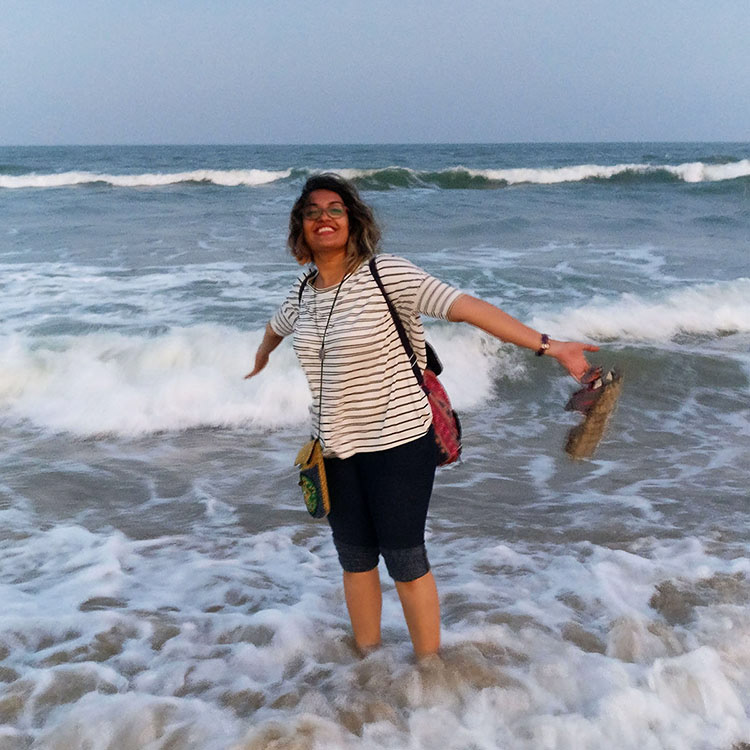 I like to tell stories, be it through an illustration, a short comic, or through an application design. An alumnus of National Institute of Design (Ahmedabad) and Sir JJ Institute of Applied Art (Mumbai), I work with various folks in the fields of Illustration, Comics and Sequential Art, Graphic Design and UI and UXD.
I started by doodling in my textbooks when I was bored in class. One that stood out was an especially horrendous drawing of 'Miranda' from Shakespeare's Tempest. It was a sign- I was meant to draw more stuff!
Despite 'studious' being my middle name, I wound up having completed my 12th (with Science!) and no plans of studying Medicine or Engineering further!
Somehow I wound up doing Applied Art from JJ Institute of Applied Art (Mumbai) and after that finagled my way into a Post-Grad Animation Programme at NID (Ahmedabad.) 
During my time at NID I worked with Animator Isabel Herguera in the production of her short film 'Bajo La Almohada' and those few months were an eye-opening experience for me. It showed me how people with passion could do the things they loved for a living, and how passion had to also equal responsibility, to deadlines, budgets and clients. It was the best work experience I could have!
After graduation, I did a 2+ year stint of working in the booming UX scene of the IT industry in India's Silicon Valley, until work + commute + other-work-I-had-more-fun-doing just didn't couldn't be fit into the 24 hours of my day! And so, like many others before me, I decided to jump ship and try my hand at full time freelance.
The benefits are great! Variety in the type of work I do, from working as a UX consultant, to drawing short comics, flexibility in my timings, and the best- no commute!
My approach- no matter what the medium- is usually to dive deep into the subject, get to know it inside and out- and then come up with solutions that could work. In case its an application design- I have to know all the where's, who's, why's and why-not's, for a comic- I've gotta know my characters inside out. Behind every decision/product/idea- there is a story, and I love to figure out that story.