We were approached by Ramukaka, a service, find, connect and transact platform, from Hyderabad, to give a fresh and new look for their website as they unrolled their new Logo and Branding.
We had to relook the entire flow to improve the existing user-experience, and make sure Ramukaka was giving the absolute best service it could to its customers.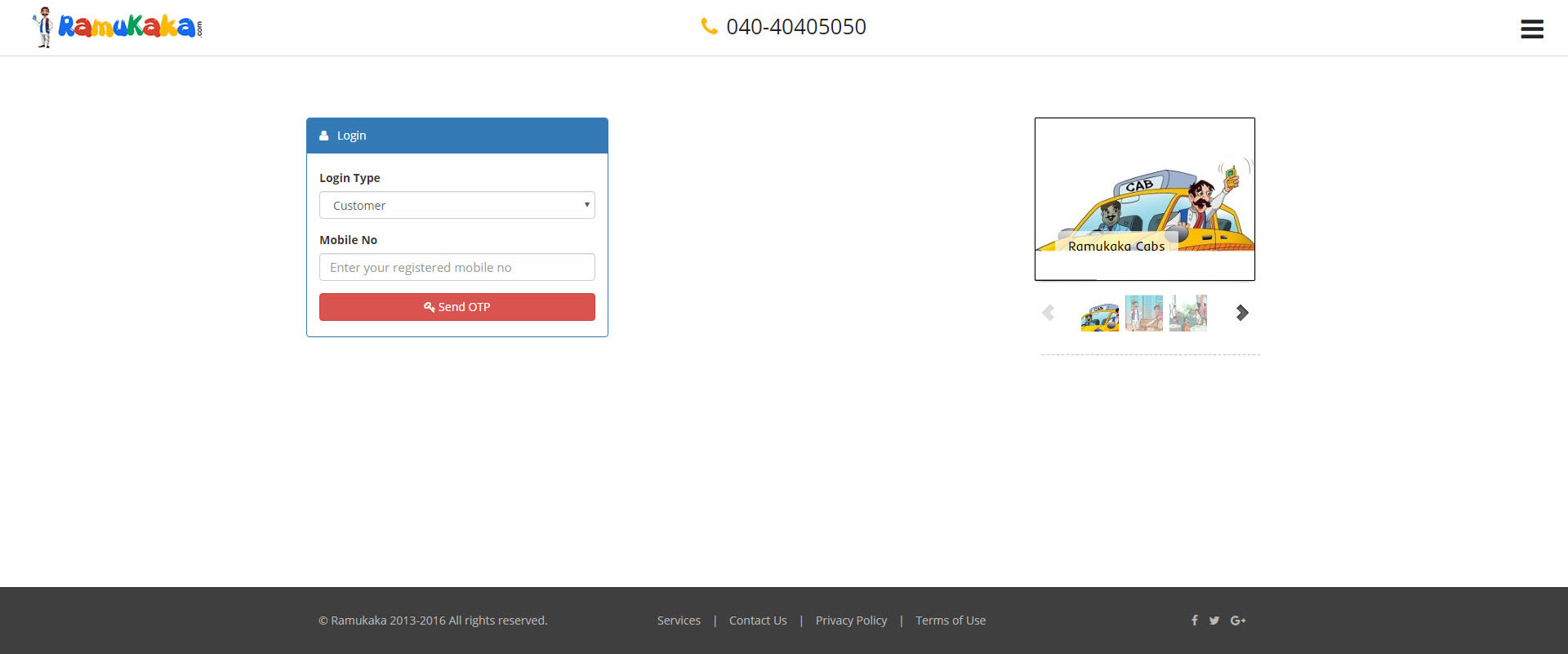 The new logo was vibrant, with a touch of gritty texture, contrasted with the hand-crafted typography. Our approach to the redesign was along the same lines.
There were so many competitors offering similar services.. what made Ramukaka stand out? What made Ramukaka the best, and how could we reflect that in the entire journey of the customer who just wanted his tap fixed?
The first step was identifying the pain points in their current website. This was in part given by the client themselves where they had pin-pointed some of the shortcomings of their current process. We took a second look at the entire website, where we could see the user experience being incomplete or insufficient. 
We ran a Heuristic analysis of their current site, as well as taking comparative data from the nearest competitors.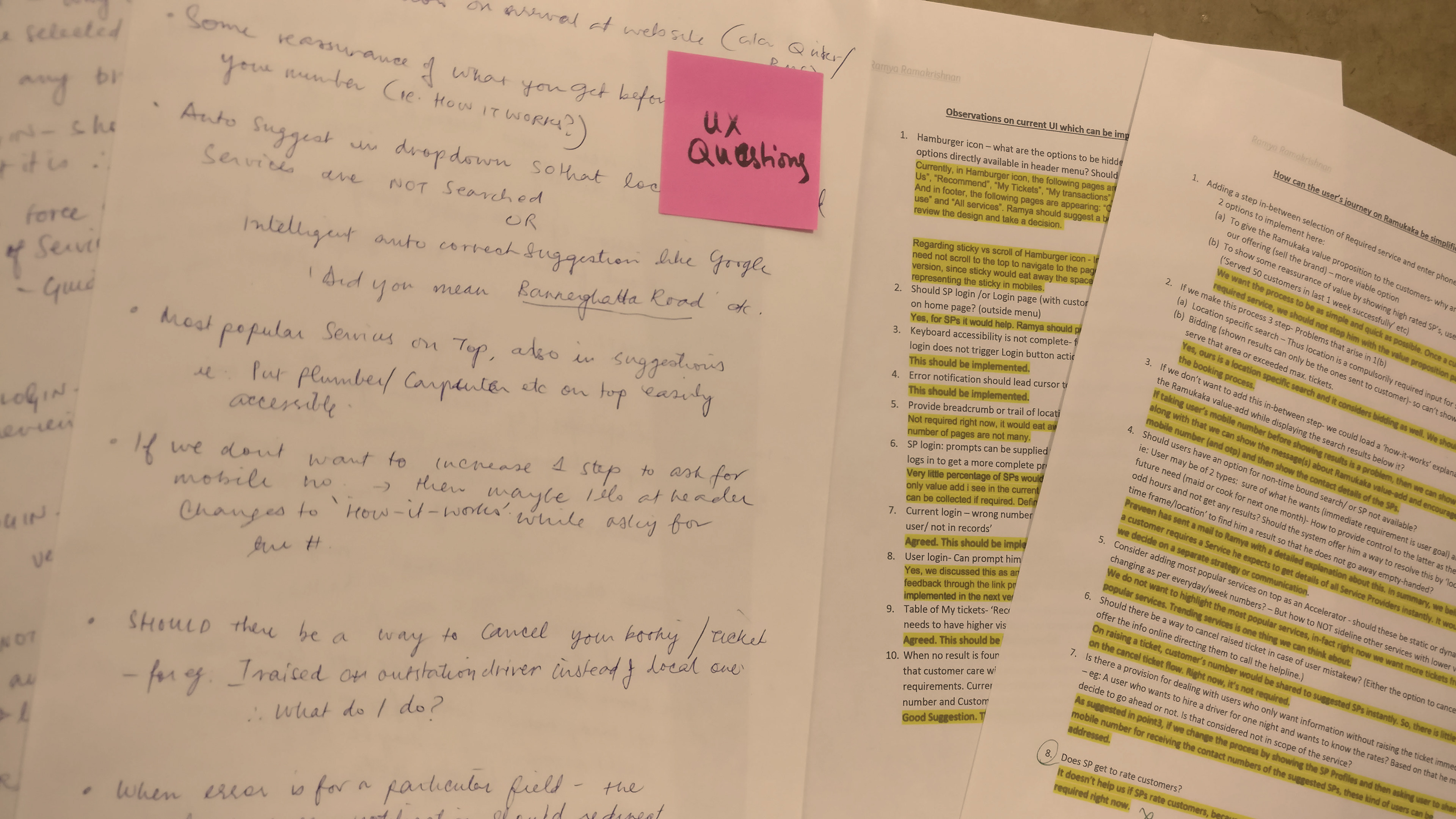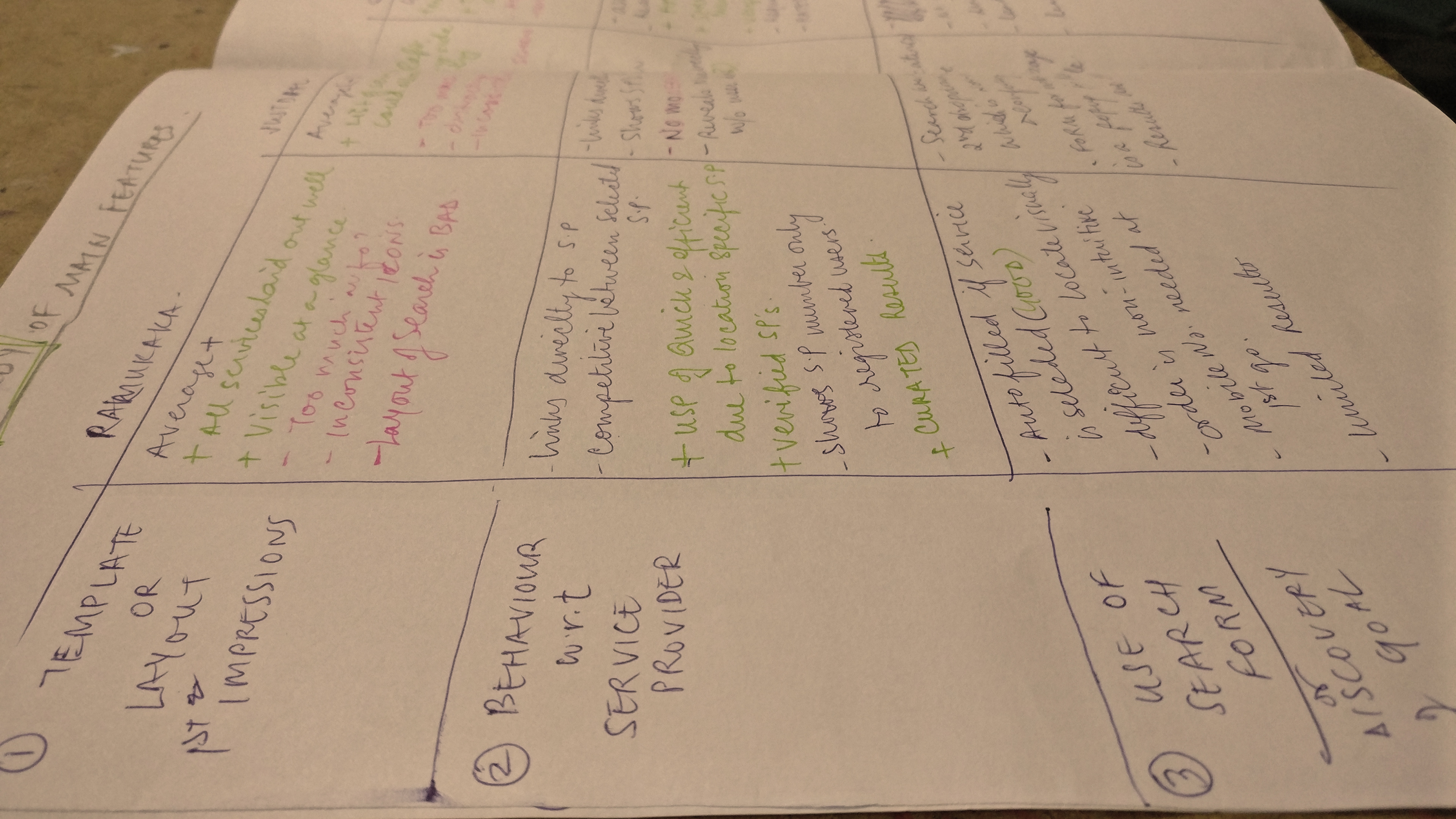 After much discussion on many of the points, user-flow, functionality provided and so on, we finally went on to structure the Information Architecture, and then pencil sketch wireframes, quickly iterating changes before going ahead with Low-fidelity wireframes.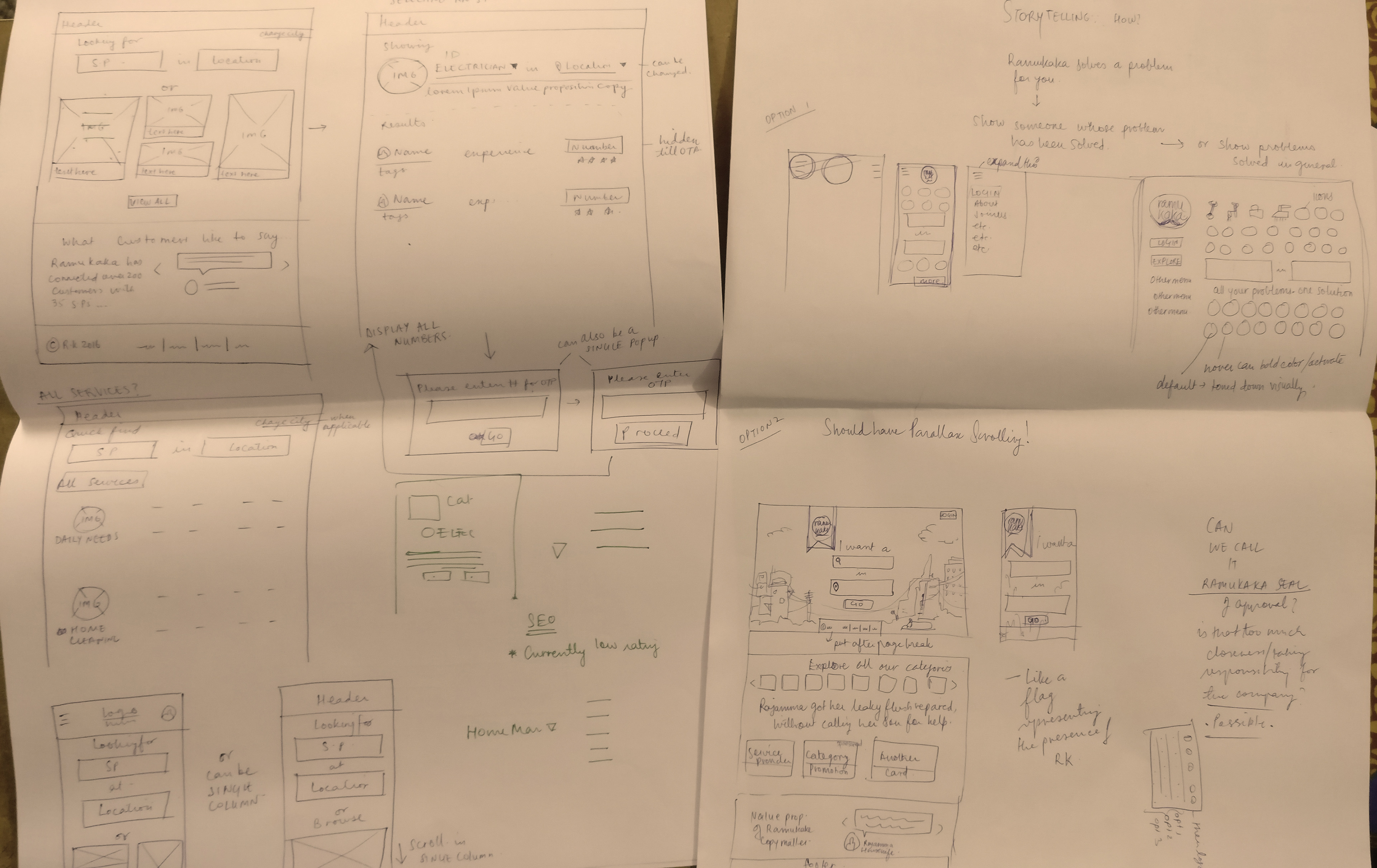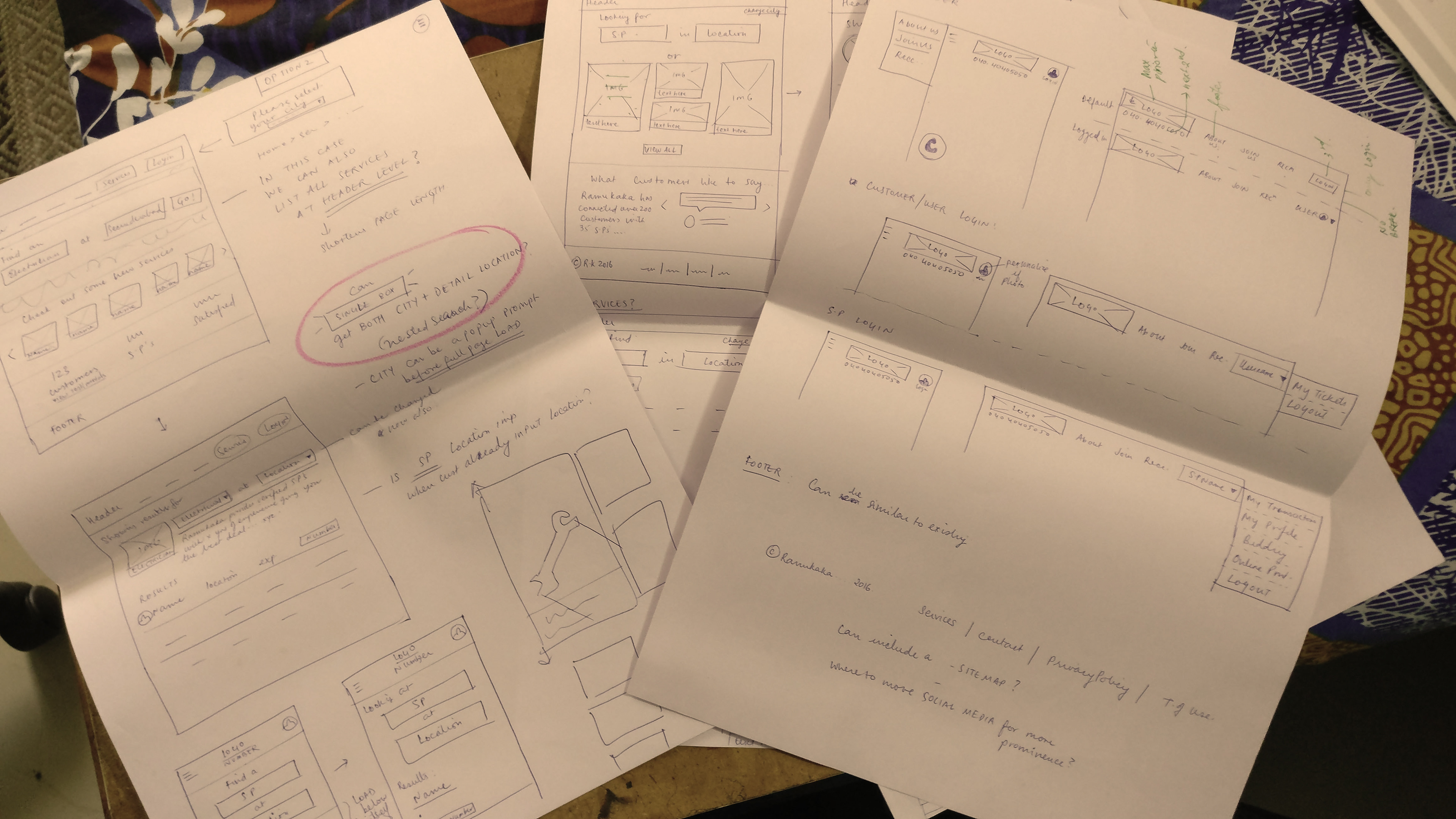 Once the low fidelity wireframes were run through and discussed with both client and the developers, the final Visual Design was begun.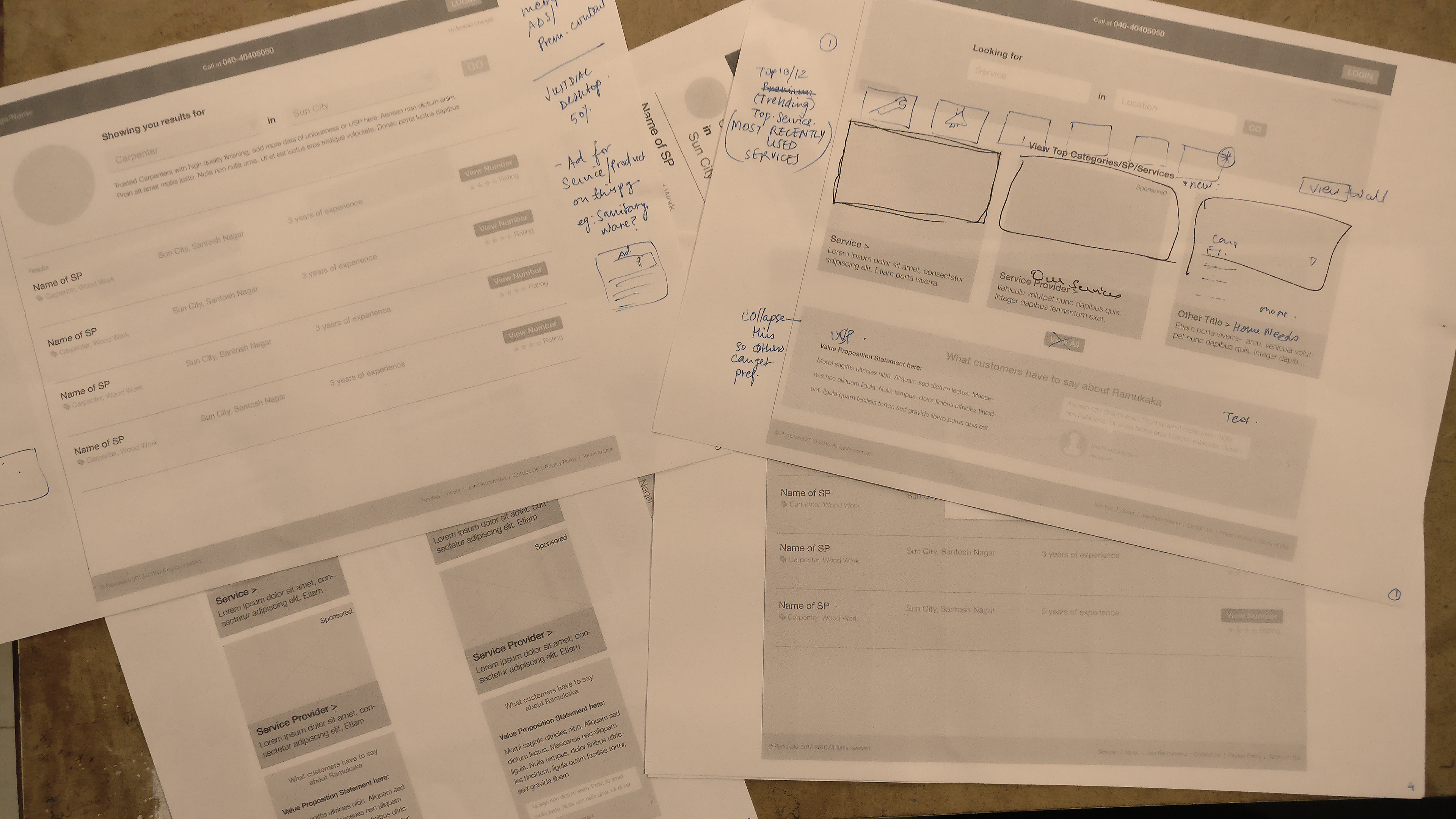 Visual Design was an interesting challenge for this project. There was a need to maintain the ease-of-access of the site along with the design aesthetics of the Brand. Ramukaka was also planning to expand further into other cities shortly, and this had to be incorporated in a seamless way.
There were a few infographics to be designed, as well as a lot of Icons, for each service provided by the company.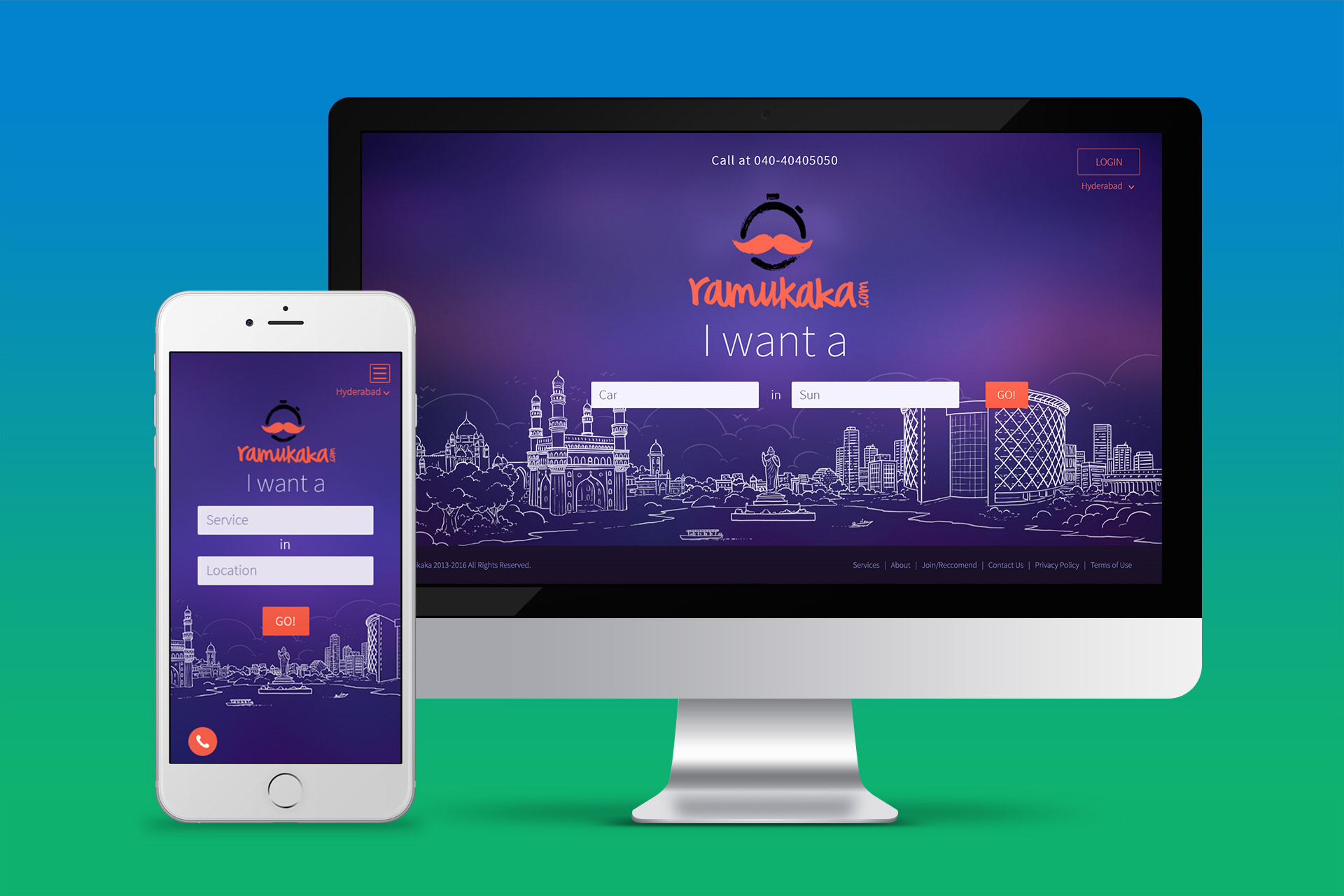 The final approach for the Visual design was a combination of sleek and hand-crafted. The images and icons would be simple, yet hand drawn. The focus on the home page would be to give immediate solutions to the user as soon as he landed on the site, yet maintain the look and feel with appropriate background visuals, which could also clearly distinguish between different cities while remaining in the same family.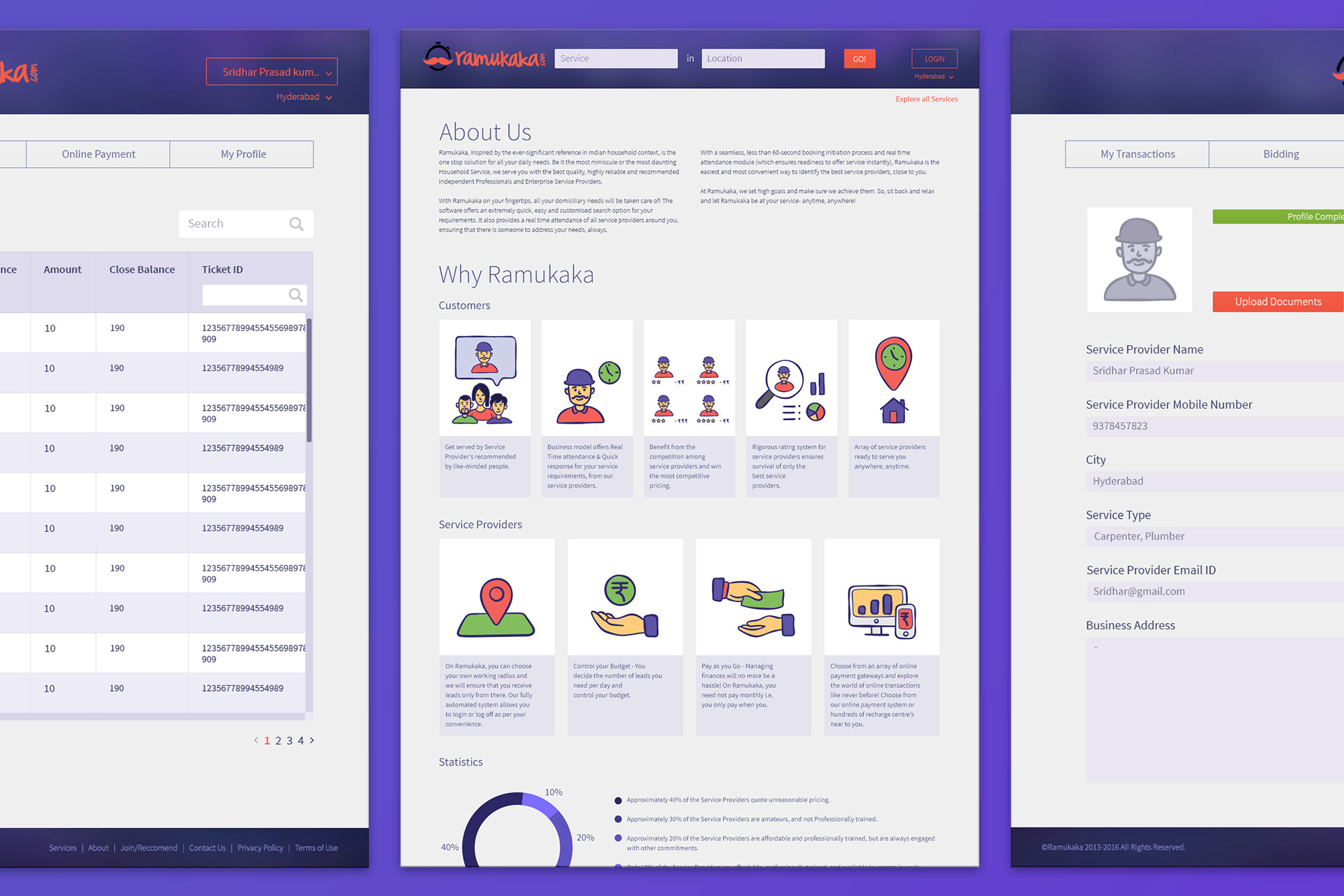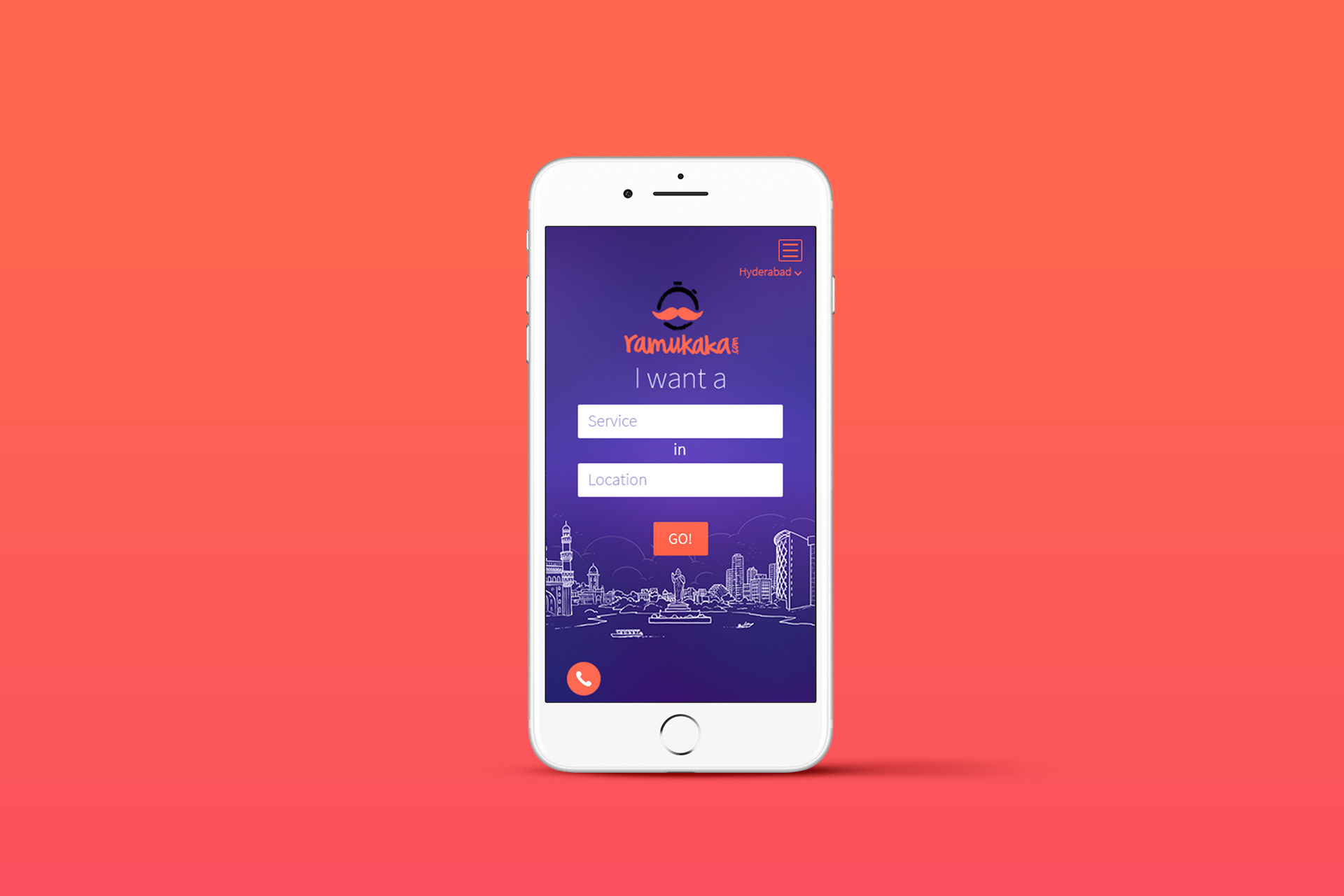 3 images were created for the 3 cities planned in Phase 1 of their release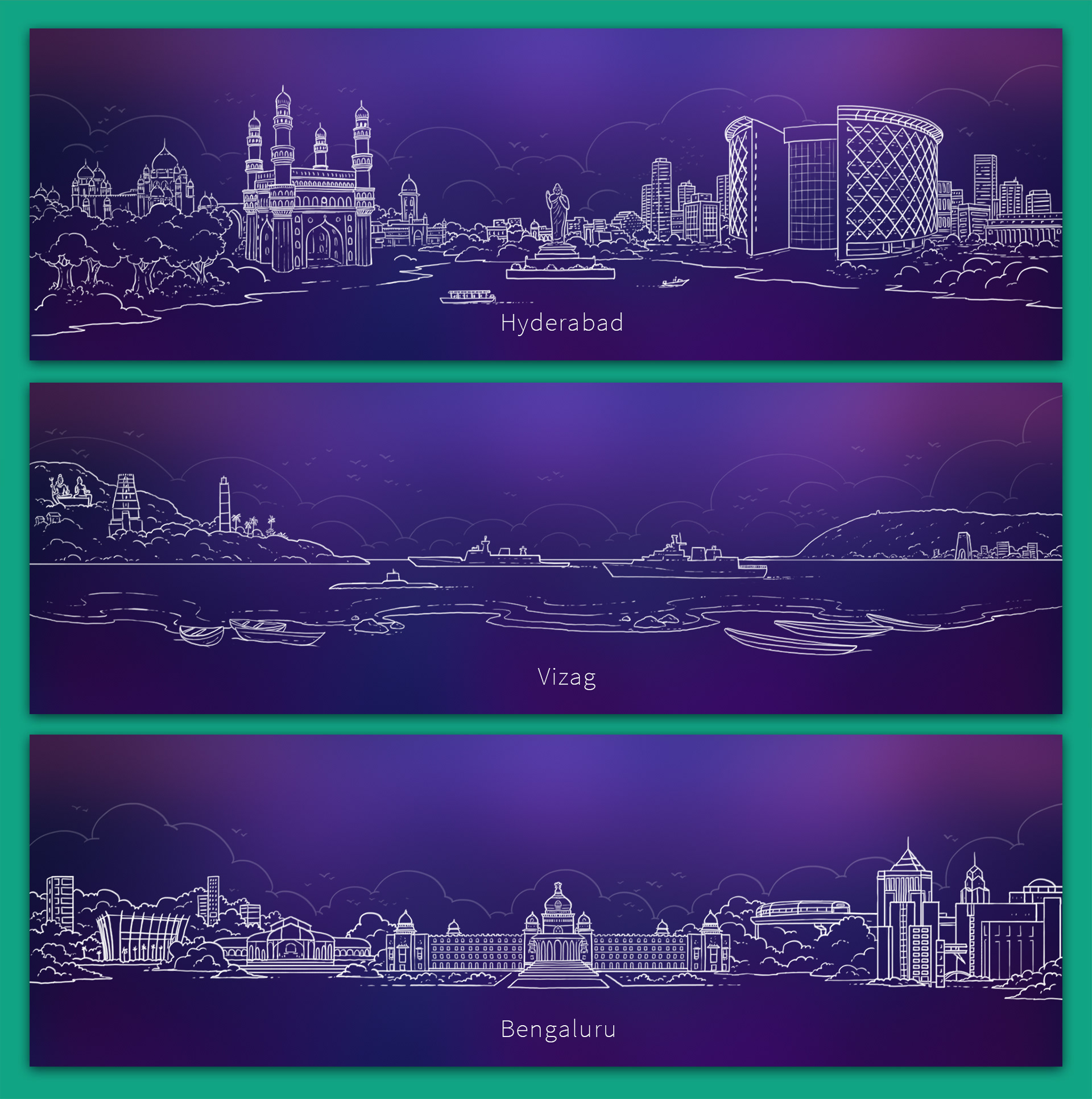 A responsive design that seamlessly flows from Desktop to mobile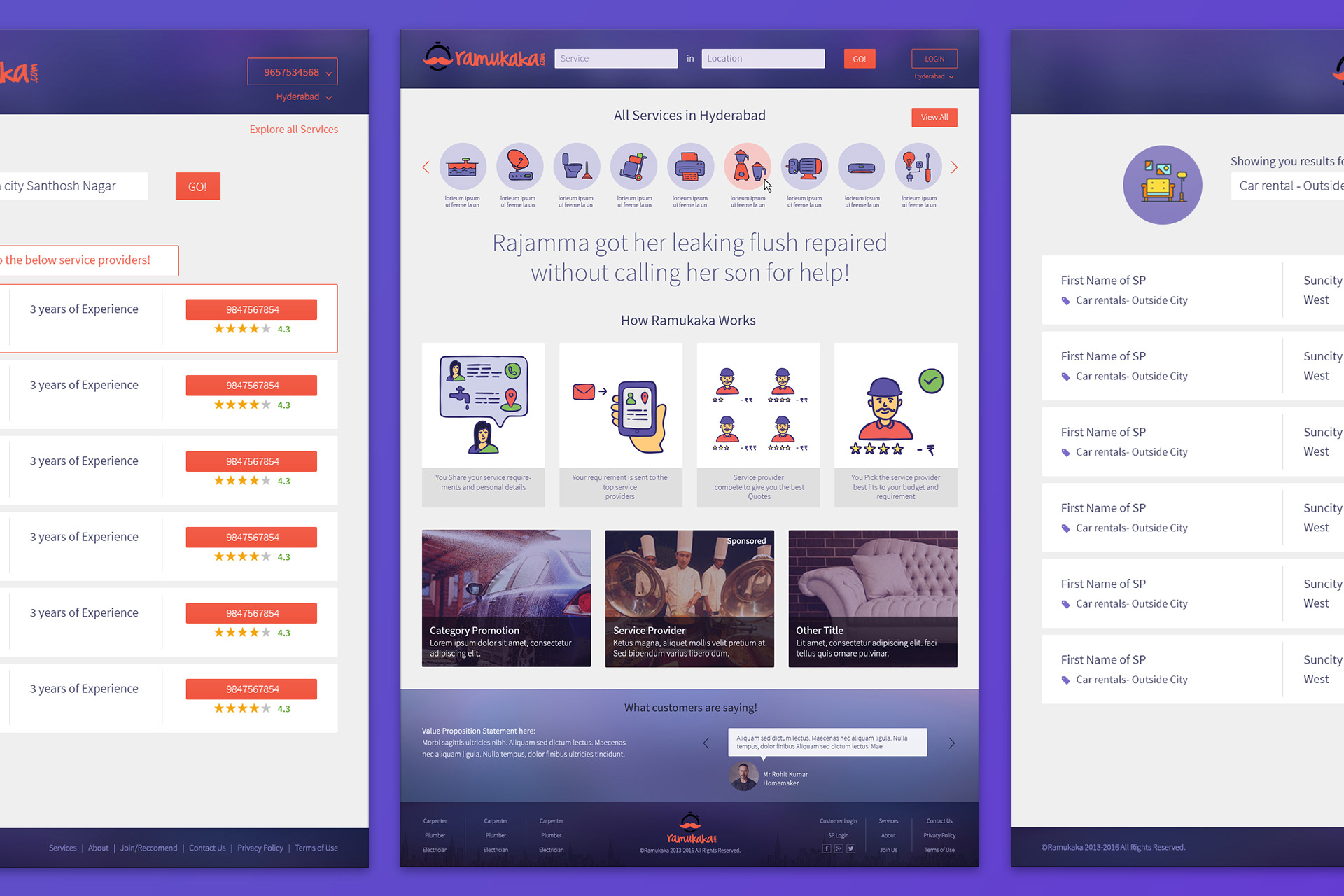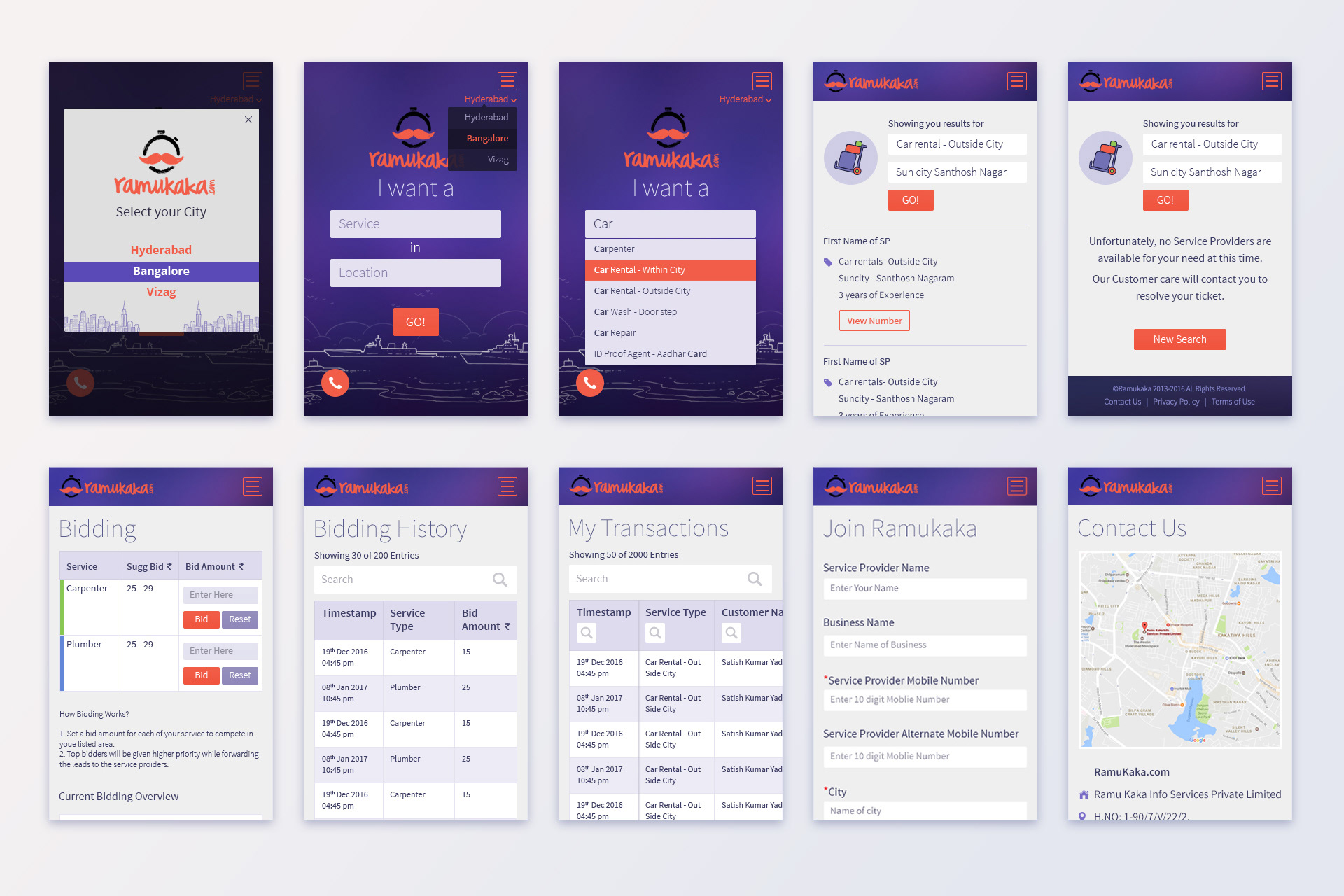 Icons for various services provided