The Brief was to design a #BlueRoom which uniquely represented Hyderabad, with its rich tradition, heritage and culture, mingling with the contemporary, modern city of today.
We chose to design the room in rich traditional furnishings like brocade curtains, The bronze Twitter Bird motif, Detailed mughal-inspired wallpaper, Classic antiques displayed at the 'windows' created on the wall.
This would be juxtaposed with the contemporary sofa, rich wooden flooring, and the modern look of the wall mural.
Space Design was developed by Azam Arastu of Studio Arastu, in collaboration with myself,
with the Wall art designed and drawn out (digitally) by me.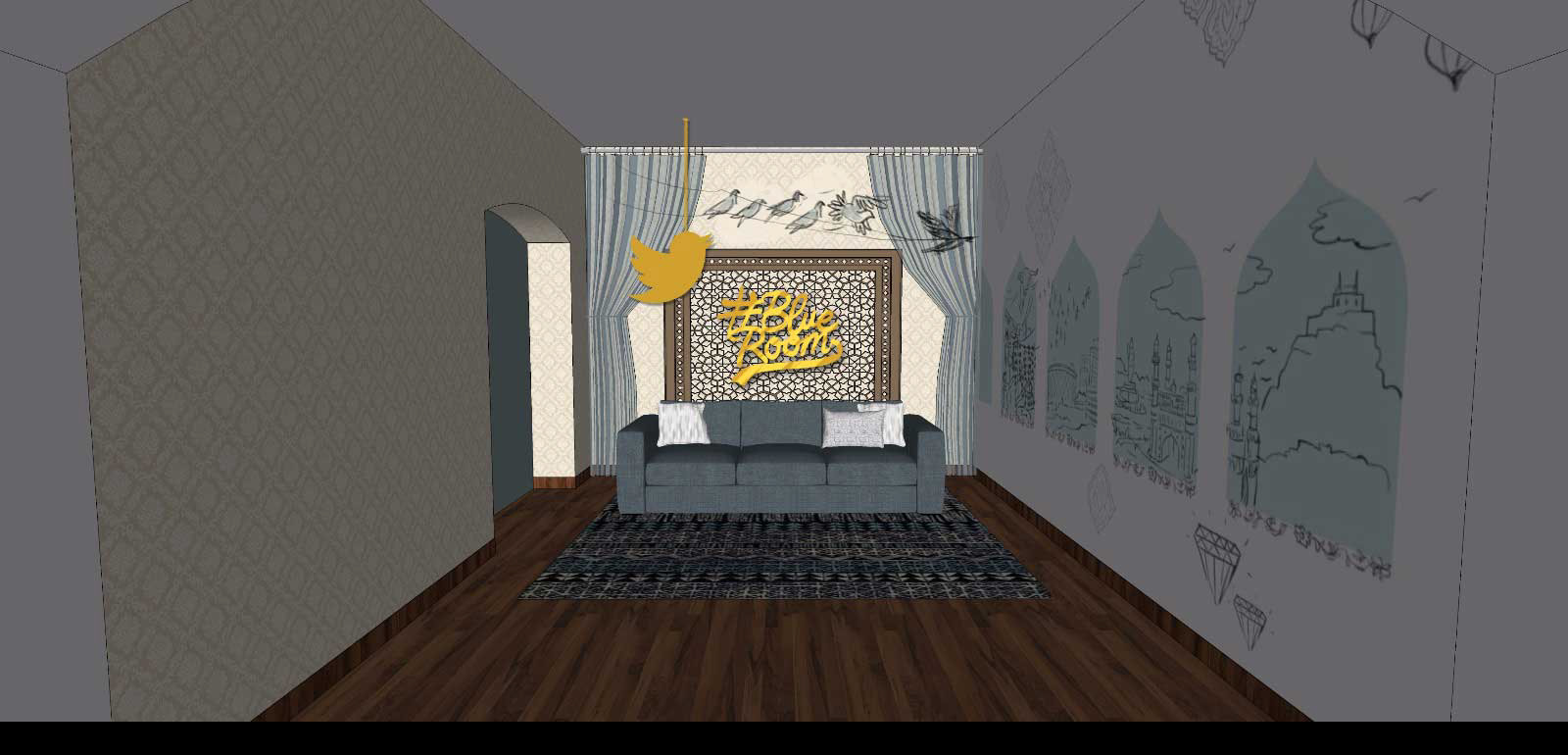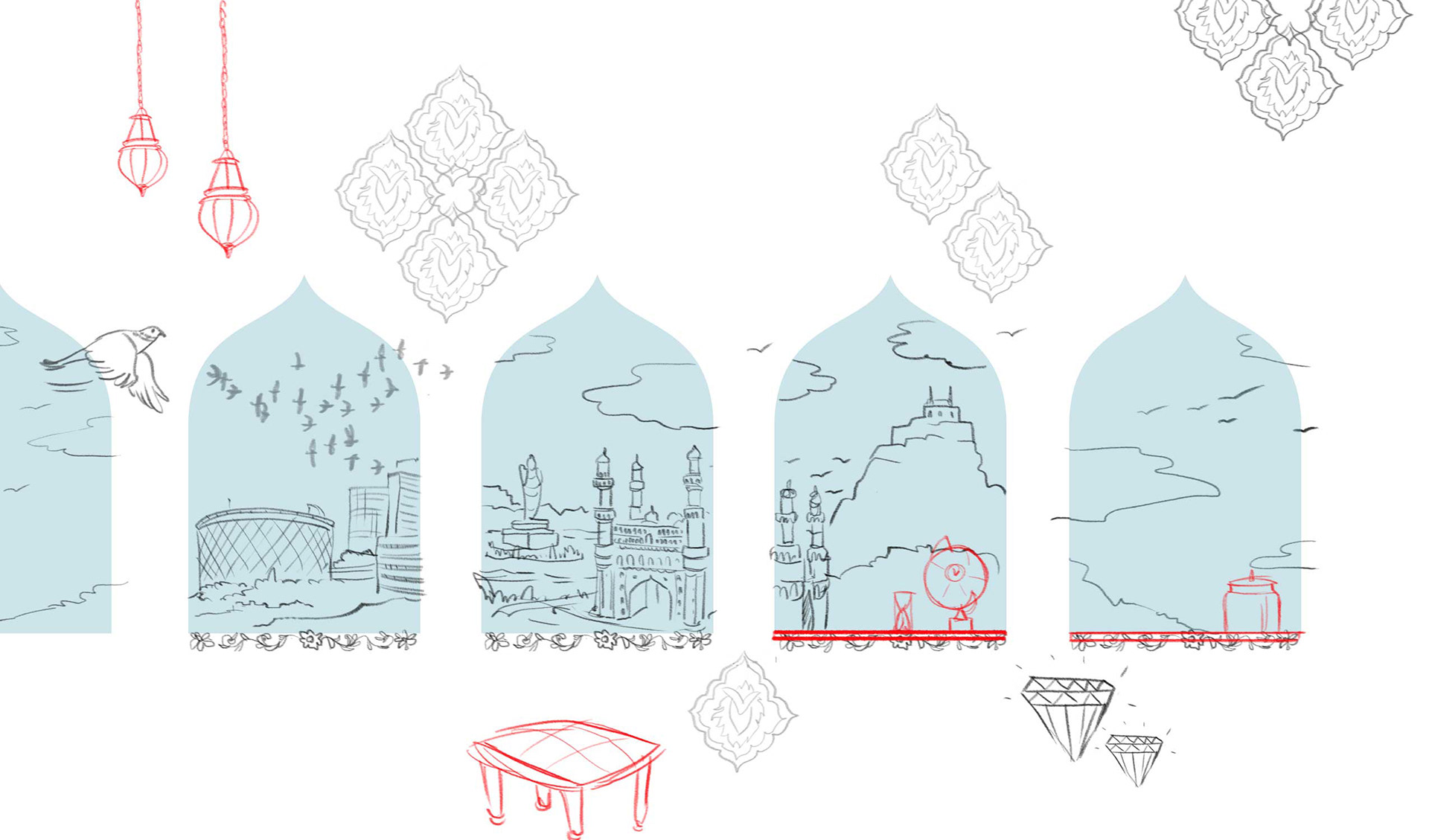 After a few minor iterations and approvals from the client, final renders of the space and the Final Artwork were created.